I sometimes find it incredibly hard to grasp the fact that I have become an adult and can no longer afford the luxury of certain titles such as "student" and "teenager" anymore. While time seems to stand still when I speak with friends I've known for at least a third of my life, reality smacks you in the face when you realise that certain highlights of your teenage years are now an echo of at least a decade.

Here are some things which are celebrating their tenth anniversary in 2014

, and which make me want to cringe and die a little inside.
…these songs have been released!
2004 was a year that brought us club fillers such as "Hey Ya!" by Outkast, "What you Waiting for?" by Gwen Stefani, "Milkshake" by Kelis, and "Yeah x3" by Usher. It was also a year which saw the rise in popularity of  bands such as The Killers with "Mr. Brightside" and "Somebody Told Me", Green Day with "American Idiot" and "Boulevard of Broken Dreams", and one-hit-wonders The Rasmus with "In the Shadows" and Hoobastank with "The Reason".
2004 also was the year that saw  mainstream interest in House music, thanks to tracks such as "Call on Me" by Eric Prydz – which is more famous for its music video than anything else.
2004 also had its Gangnam Style type tunes with the cringe-worthy "Dragostea din tei" by O-Zone and the explicit "Fuck it (Don't Want you back)" by Eamon.
…these films made their worldwide debut!
2004 was mainly the year that produced an assorted selection of cult films, which even though were not very successful in theatres, have achieved a considerable fanbase after being released to home medias – remember that DVD rentals were still very popular by 2004! These include:
Cult classics "Shaun of the Dead", "Napoleon Dynamite"  and "Kill Bill Vol.2"
Tearjerker "The Notebook"
Comedies "Mean Girls", "White Chicks" and "Team America: World Police"
The first installment of the "Saw" franchise
…The Lord of the Rings: Return of the King won 11 Academy awards
Seriously, it has been 10 years since the final installment of LOTR was released (technically late December 2003 but in Middle Earth time, two weeks is practically two minutes).
The movie was an OBVIOUS commercial and critical success, receiving 11 nomination at the 76th Academy Awards. It became the film with the most Oscar wins, tied with Titanic and Ben Hur at eleven awards. It also currently holds the record for highest clean sweep, since it won every award it was nominated for.
It was also the tenth movie at the time to win the award for Best Picture without any nominations for acting – which is incredibly bizarre  considering such an amazing and talented ensemble cast.
…TV gained and lost the following shows
The silver screen saw the rise of several prominent shows that ran throughout most of this decade. 2004 was the year that made becoming marooned on an island, conniving housewives and eerie medical mysteries a delight to watch! This is the year that gave us "Lost", "Desperate Housewives" and "House" – all of which have since ended after successful runs of six (Lost) and eight (DH and House) seasons each.
2004 was also an important year for reality TV, promoting the obnoxious Simon Cowell and Donald Trump to fame through "The X Factor UK" and "The Apprentice US". Both shows have since been replicated in other countries and still enjoy (mostly) successful ratings.
It is with great sadness that I remind the general population  that is has been ten years since TV retired the following prominent shows, leaving fans across the world devastated: ""Sex and the City", "Friends" and "Frasier".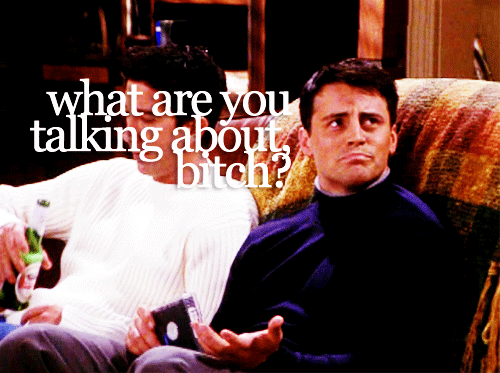 We also saw the end of childhood shows such as "Rugrats", "Johnny Bravo" and "Hey Arnold!" – key programmes on Nickelodeon and Cartoon Network.
…Robert Langdon became a household name
2004 was a big year for author Dan Brown, when his 2003 novel "The Da Vinci Code" shot to the top spot in the best seller lists worldwide. People became intrigued by the adventures and deductive skills of fictional Harvard professor of religious iconology and symbology Robert Langdon, who stars in The Da Vinci Code.
Readers did not seem to mind reading The Da Vinci Code first follow by its actual prequel "Angels and Demons", which also stars Robert Langdon and reached the top 10 in best seller lists. Such was the popularity of this character, that Brown released two further novels with this male lead "The Lost Symbol" in 2009 and "Inferno" in 2013. We also need to thank Tom Hanks for giving this charming character life on the big screen.
…the largest single expansion of the European Union
(much to the detriment of the UK, Germany, France and all the other anti-immigration promoters). On the 1st of May 2004, ten countries joined the European Union, transforming it to the largest association of independent countries in the world. Joining countries include seven former members of the Eastern Bloc (Czech Republic, Estonia, Hungary, Latvia, Lithuania, Poland and Slovakia), a former member of Yugoslavia (Slovenia) and two often forgotten Mediterranean Islands (Cyprus and Malta).
…terrorism became a worldwide issue
Unfortunately, 2004 was also a prominent year for terrorists, with two events scarring a generation for futures to come:
The Beslan massacre Siege at a school in Beslan, Northern Ossetia in Russia. Chechen terrorists took about 1,200 schoolchildren hostage. The three day standoff ended in 340 dead, including over 100 children, when Russian militants detonated explosives.  This event led to numerous reforms in Russian politics, giving further strength to the President. the repercussions of this event can still be noted in the terrorism obsession currently gripping the 2014 Sochi Olympic Games.
Simultaneous explosions on rush hour trains in Madrid kill 190 people, including the five suspects. Al Qaeda took responsibility for the attacks and the Spanish government later withdrew Spanish troops from Iraq.
…the deadly Indonesian Earthquake
One of the most devastating natural disasters of our time, occurring on boxing Day, devastating an entire region. A 9.3 magnitude earthquake occurred in the Indian Ocean close to Indonesia, creating large tsunamis that battered the coasts of Sri Lanka, India, Bangladesh, the Maldives, Burma, Thailand, Malaysia and Indonesia. This event claimed around 230,000 people, as far as South Africa, making it the sixth deadliest earthquake (as 0f 2014) in history.
…Ukraine's Orange Revolution
Current Ukrainian President Viktor Yanukovych was accused of corruption and rigging the 2004 election. Results where challenged by the opposing Viktor Yushchenko and his supporters, which included many international members. This lead to a political crisis and widespread  peaceful protests dubbed the "Orange Revolution". A re-run ballot was called for, to which Yanukovych lost. It is ironic that history is repeating itself in Ukraine 10 years  later, with the same people in play.
…we lost the following prominent figures
Yasir Arafat
Marlon Brando
Ronald Reagan
Ray Charles
…Britney Spears defined celebrity marriage and divorce
Britney Spears got married for 2.5 days to her childhood friend in Las Vegas, but later had the marriage annulled since she was not aware of her actions at the time. She then married 'successful' back up dancer Kevin Federline nine months after her annulment and the rest is literally wacky history.
It is also worth mentioned that Spears was 22 at the time. Yes I said 22.
…social media was (effectively) born
Facebook has just celebrated its ten year anniversary a week ago. But before people started liking, tweeting and instagramming with their smartphones, teenagers at the time where still updating their status, sending 'fives', making video calls, and uploading pictures!
In 2004, the most popular social media platforms were undoubtedly Myspace and Windows Messenger. MySpace  was founded in 2003, and Windows messenger had received an important update and facelift in 2004, to its most prominent display. The Social media site Hi5! was also founded in 2004, which was of relative prominence amongst teens outside the US, until they eventually migrated to Facebook.
Needless to say, Windows Messenger has not stood the test of time and was officially shut down in 2013 and incorporated into Skype. Hi5! has since stopped functioning as a social networking site and has become a gaming site and Myspace is still functioning in social media but has since heavily declined in popularity.
It is interesting to note that Facebook in Malta did not achieve notoriety until the summer of 2007. Maltese teenagers used H5! mainly as a social platform, but the mass migration to Facebook occurred in August 2007. By the end of 2007, there were 13,747 users based in Malta – with Ira Losco being the most popular 'friend' at the time with 2,000 users (and still is!). There are currently well over 200,000 FB users in Malta – so consider yourself a Maltese Facebook pioneer if you created your account in 2007!
…Apple gave us the click wheel and the colour display
In 2004, Apple unveiled a new stylish iPod with a click wheel, colour display and photo carrying capacity! At the time, I still remember people fiddling with portable audio cassette players, portable radio players, portable CD players and early mp3 players – making the iPod a rare and amazing sight.
So, do you feel old now? Pass the booze please!